MODEL 1
Ref. LOWCOST_1
90cm clay oven limited to one unit with traditional brick finish and forged glass door.
CHARACTERISTICS
Refractory clay oven limited to ONE UNIT.
Exterior measure of clay oven 90 cm (80 cm interior)
Concrete base 120 x 120 cm WITHOUT ANCHORING.
Maximum insulation, it has 3 layers of clay, refractory mortar, insulation fiber, refractory mortar with arlite, artisanal refractory brick and finally, it is entirely flat of beige mortar
Forges door with glass.
Draught with lateral regulator.
IMPORTANT
This oven is reduced € 224 from its original price due to a small chipping in the concrete base that can be seen in the attached images. This does not imply any impediment in the performance of the oven, which is in perfect condition, it is simply a flaw in one of the corners of the concrete base. Also...
AS OUR GIFT WE INCLUDE A THERMOMETER VALUED € 45 (With double copper sheath and 500º)
DOUBTS
For any questions that you have regarding this product, you can contact us through info@alfareriarosa.com or on the phone numbers 980 051 023/695 388 368/692 242 285
Insert your Name:
Email:
Send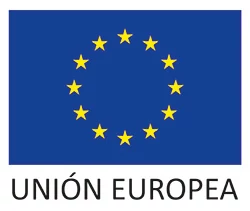 European Regional Development Fund
A way to make Europe
Alfarería Rosa S.L. has been a beneficiary of the European Regional Development Fund whose objective is to improve the competitiveness of SMEs and thanks to which an Internationalization Plan has been launched in order to improve its competitive position abroad during the year 2017. For this it has been supported by the XPANDE Program of the Chamber of Commerce of Zamora.
Remove product
Do you want to remove this product from the shopping cart?