Alfarería Rosa puts at the disposal of all our clients plates that will be able to be placed next to the firewood oven in a picnic area or kitchen or alone in any home.
Gas Griddle 40cm
Size: 42(W) x 45.7(D) x 24(H) cm. Power: 3.2 Kw . Stainless steel body.…
Buy
Gas 60 iron
Size: 61(W) x 45.7(D) x 21/24(H) cm. Stainless steel body. Model with…
Buy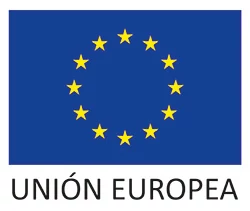 European Regional Development Fund
A way to make Europe
Alfarería Rosa S.L. has been a beneficiary of the European Regional Development Fund whose objective is to improve the competitiveness of SMEs and thanks to which an Internationalization Plan has been launched in order to improve its competitive position abroad during the year 2017. For this it has been supported by the XPANDE Program of the Chamber of Commerce of Zamora.
Remove product
Do you want to remove this product from the shopping cart?