Pereruela Pottery Workshop Rosa Specialists in Wood-fired ovens
Rosa
We are located in the town of Pereruela de Sayago in the province of Zamora. We work exclusively as pottery artisans of all kinds of pottery pieces but primarily the refractory wood-fired ovens which are our key elemente excellence. They are heated with very little firewood and made in several sizes to satisfy each customer. We also make clay pots ideal for their response to fire and the excellent taste of their stews and roasts.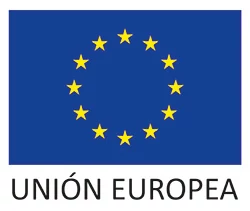 European Regional Development Fund
A way to make Europe
Alfarería Rosa S.L. has been a beneficiary of the European Regional Development Fund whose objective is to improve the competitiveness of SMEs and thanks to which an Internationalization Plan has been launched in order to improve its competitive position abroad during the year 2017. For this it has been supported by the XPANDE Program of the Chamber of Commerce of Zamora.
Remove product
Do you want to remove this product from the shopping cart?