Paela Pot and High Pot with a round shape made of refractory clay from Pereruela, used to cook typical stews such as paella, calderetas, caldoso rice, garlic soup or homemade game or chicken stews. We have a piece with less height to make a delicious cod.
Paella Pot
Round-shaped pot about 6-7 cm in height from 13 cm to 50 cm. Among its…
Buy
High Clay Pot
Round-shaped Clay pot, like the paella pot, but with the difference of…
Buy
Low Cod / Paella Clay Pot
Clay pot with low wall ideal for cod or paella. Measurements from 35 cm…
Buy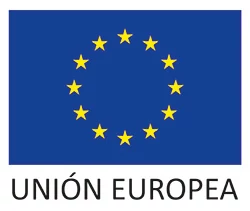 European Regional Development Fund
A way to make Europe
Alfarería Rosa S.L. has been a beneficiary of the European Regional Development Fund whose objective is to improve the competitiveness of SMEs and thanks to which an Internationalization Plan has been launched in order to improve its competitive position abroad during the year 2017. For this it has been supported by the XPANDE Program of the Chamber of Commerce of Zamora.
Remove product
Do you want to remove this product from the shopping cart?