Gas Grill 35cm
Ref. PARR_GAS_35
Size: 35(W) x 62(D) x 26(H) cm. INOX tubular burners. Gas power: 6.190 Kcal/h. Fluted grill, bluish finish. AISI 304 stainless steel body.
CARACTERÍSTICAS
Parrilla perfecta para asar carnes y pescados con el sabor y las marcas características de la parrilla barbacoa de siempre.
Las características principales son:
2 Quemadores tubulares de gran poder calorífico

Termopar de seguridad en quemadores

Potencia Gas: 6.190 Kcal/h

Parrilla acanalada, acabado pavonado

Medidas Parrilla: 28 x 50 cm

Cuerpo de acero inoxidable AISI 304

Recoge-grasas en parte frontal de gran capacidad

Mandos de calidad en bakelita

Pies de altura regulable

Instalado Chicle para gas Butano, Propano (Incluye inyector Gas Ciudad)

Parrilla ajustable en 3 alturas
DIMENSIONES
Medidas: 35(An) x 62(P) x 26(H) cm.
ADICIONALMENTE
INCLUYE EN EL PRECIO EL IVA

TRANSPORTE NO INCLUIDO: CONSULTAR
PAGOS Y COMPRAS A TRAVÉS DE NUESTRA PÁGINA WEB.
Elección de pago por transferencia bancaria NO LLEVA COSTES ADICIONALES
Elección de pago por tarjeta LLEVA UN COSTE ADICIONAL DE UN 3 % CON RESPECTO AL PRECIO
Elección de pago por Paypal LLEVA UN COSTE ADICIONAL DE UN 7 % CON RESPECTO AL PRECIO
COMUNICACION
Si tiena alguna duda estamos a su disposición en:
Tel. 980 032 337 - 695 388 368 - 692 242 285
Email: info@alfareriarosa.com
Insert your Name:
Email:
Send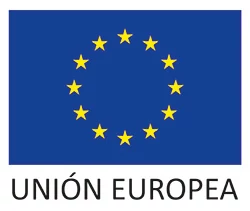 European Regional Development Fund
A way to make Europe
Alfarería Rosa S.L. has been a beneficiary of the European Regional Development Fund whose objective is to improve the competitiveness of SMEs and thanks to which an Internationalization Plan has been launched in order to improve its competitive position abroad during the year 2017. For this it has been supported by the XPANDE Program of the Chamber of Commerce of Zamora.
Remove product
Do you want to remove this product from the shopping cart?