Special Gloves
Ref. GUAN_
Ideal accessory for the risk-free handling of the Wood-fired and clay oven.
CHARACTERISTICS Y MODELS
Ideal accessory for the risk-free handling of the Wood-fired and clay oven
Rosa Pottery Workshop offers different models of gloves, resistant from 350ºC to 450ºC.
This accessory is a must the shopping cart of those who want to handle the pots without effort and with maximum protection
We have 3 kinds of gloves:
Glove Nº1 (Colour Red) Fire resistant. Red cow split leather, flannel lining, Thickness: 1.1-1.3 mm and Length: 34 cm.
Glove Nº2 (Colour Yellow). Resistant to both cutting and fire. Excellent fabrics and cotton lining. Resistance up to 350ºC
Glove Nº3 (Colour grey). It has the following characteristics: Croupon gray cow split leather mitt. Thermal insulation lining in palm that provides protection at high temperatures, excellent mechanical properties and Breathable. Length: 45 cm
CONTACT
If you have any questions we are available at:
Email: info@alfareriarosa.com
It may interest you
Thermometer
Double sheath analog thermometer measuring 200/300/400 and 500 mm with copper protector.
Buy
Rustepollo
PIECE MANUFACTURED IN ROSA POTTERY WORKSHOP, with Pereruela refractory clay. Its…
Buy
Insert your Name:
Email:
Send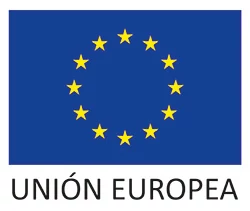 European Regional Development Fund
A way to make Europe
Alfarería Rosa S.L. has been a beneficiary of the European Regional Development Fund whose objective is to improve the competitiveness of SMEs and thanks to which an Internationalization Plan has been launched in order to improve its competitive position abroad during the year 2017. For this it has been supported by the XPANDE Program of the Chamber of Commerce of Zamora.
Remove product
Do you want to remove this product from the shopping cart?