CHARACTERISTICS
Special cast iron door of the highest quality, made by Rosa pottery workshop with all the details and finishes that make it unique in the market.
It has double anti-smoke system, hollow for thermometer and wooden handle.
This door is designed for any current oven measurement from 65 cm to 160 cm
It contains a sheet of 1 cm thick and it has a reinforcement of 2 cm to make it more resistant
Rosa Pottery Workshop with this door wants to offer our customers the best quality at a reasonable price
MEASUREMENTS
Its dimensions are 53 cm wide by 43.5 cm high (You can have all the measurements of the door in a downloadable file under the different photographs).
CONTACT
If you have any questions we are available at:
Email: info@alfareriarosa.com
It may interest you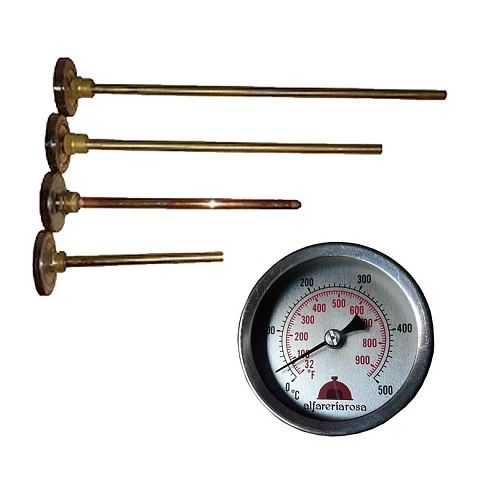 Thermometer
Double sheath analog thermometer measuring 200/300/400 and 500 mm with copper protector.
Buy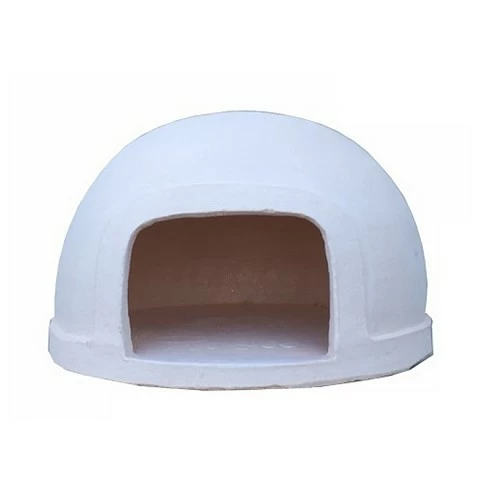 Clay Oven
A UNIQUE AND FUNDAMENTAL PIECE in Rosa Pottery Workshop that is traditional of Pereruela and paricularly of Rosa Pottery Workshop. They are made of one piece in our workshop in an artisan way with 100% refractory clay from Pereruela.
Buy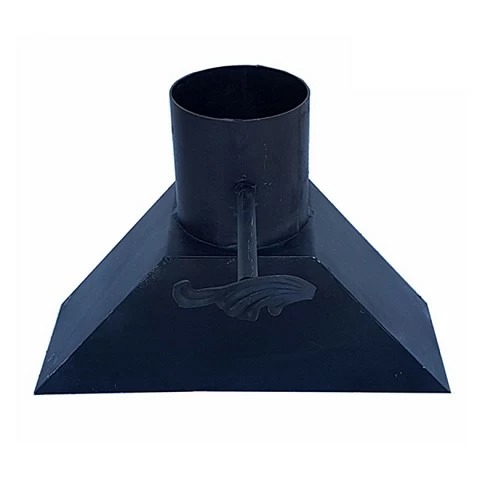 Cast Iron Draught with Regulator
Smoke hood or extractor draught with air inlet regulator made of cast iron to prevent heat loss.
Buy
Insert your Name:
Email:
Send