Homemade bread in a wood-fired oven
Ingredients:
1 kilo of wheat flour
50 grams of fresh yeast
2 tablespoons of salt
Warm water, whatever you admit to.
Preparation of the recipe:
Mix the flour with the yeast and salt and add the water little by little while kneading until it does not stick to your hands.
Make a ball and cover it with a cloth for a couple of hours in a place that is not too cool.
After that time we knead in the desired way and put in the oven with a little water to hydrate the dough.
In half an hour or 40 minutes you will have the bread ready.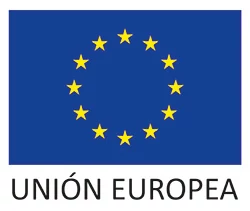 European Regional Development Fund
A way to make Europe
Alfarería Rosa S.L. has been a beneficiary of the European Regional Development Fund whose objective is to improve the competitiveness of SMEs and thanks to which an Internationalization Plan has been launched in order to improve its competitive position abroad during the year 2017. For this it has been supported by the XPANDE Program of the Chamber of Commerce of Zamora.
Remove product
Do you want to remove this product from the shopping cart?