Special Set "Kamado"
Ref. LOT_KAMADO
Assortment of clay pots with special measurements for Kamado with a diameter of 46 cm.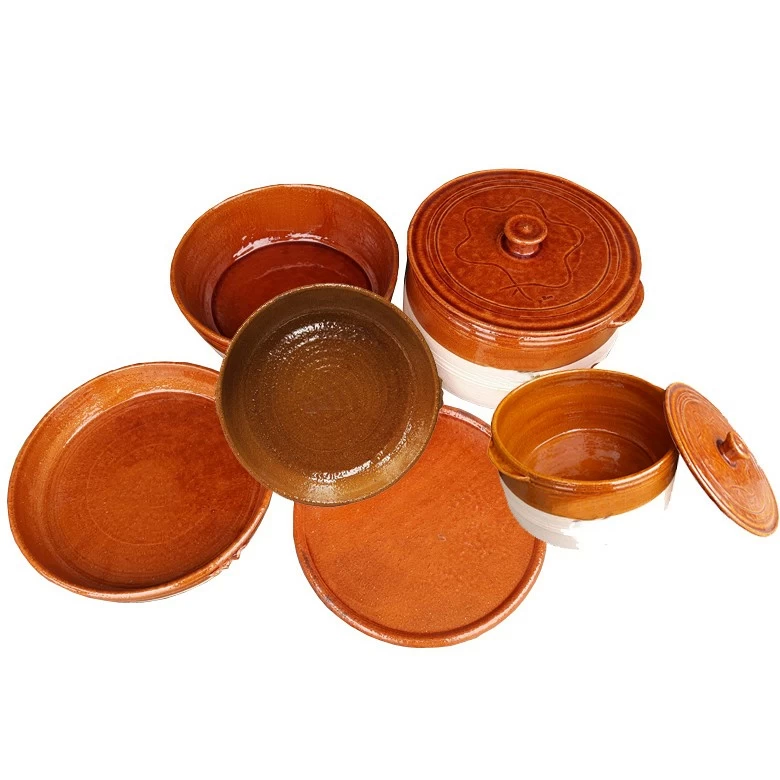 CHARACTERISTICS
Set of clay pots to make all kinds of food: stews, rice, poultry ..
The manufacturing of all of them is 100% handmade using raw materials of first quality and enamels without lead.
The firing of all our pieces is done at very high temperatures (+ 1000ºC) due to its thermal resistance against high temperatures and therefore they can be used directly on the fire.
Their use can be in Kamados, wood-fired ovens, fireplaces, barbecues, ceramic stoves, gas cookers ...
All types of stews such as Zamora rice, paellas, fish, roasts, pizzas, beans, lentils, stew, soups, game ...
MEASUREMENTS
Paella Pot 40 cm
Round-shaped Dish 38 cm
High Clay Pot 40 cm
Straight Clay Pan 35 cm
Paella Pot 35 cm
Straight Clay Pan 30 cm
IMPORTANT NOTE: ALL THE PIECES ARE MANUFACTURED IN ARTISANALWAY, SO THEY CAN VARY A FEW MILIMETERS AND NOT BE EXACT
SHIPPING
Shipping of these pieces is NOT INCLUDED IN THE PRICE. This will be calculated depending on the shipping destination.
PLEASE CONTACT US FOR THE ORDER OF THIS SET OF CLAY POTS.
CONTACT
If you have any questions we are available at:
Email: info@alfareriarosa.comFinal del formulario
Insert your Name:
Email:
Send