Mixed Concrete Barbecue
Ref. BARB_MIXTA
Barbecue made of concrete in gray and white color with a fine and careful aesthetics.
CARACTERÍSTICAS
Barbacoa realizada con hormigón refractario, mallazo y fibra blanca y gris. APTA PARA EL FUEGO Y EL EXTERIOR
Disponible con una o dos mesetas laterales.



DIMENSIONES TOTALES
CON DOS MESETAS: 3m de anchura x 0.60m profundidad.
CON UNA MESETA: 2m de anchura x 0.60m profundidad
DIMENSIONES DEL HOGAR EXTERIOR: 0.82m de anchura x 0.58m profundidad
DIMENSIONES DEL HOGAR INTERIOR: 0.69m de anchura x 0.51m profundidad
ALTURA TOTAL: 2.40m
OPCIONES A LLEVAR
El cliente tiene la opción de llevar:
Barbacoa con una meseta
Barbacoa con dos mesetasl
IMPORTANTE
EN EL PRECIO INCLUYE EL IVA
EN EL PRECIO INCLUYE EL TRANSPORTE A PENÍNSULA. EN ISLAS CONSULTAR
PAGOS Y COMPRAS A TRAVÉS DE NUESTRA PÁGINA WEB.
Elección de pago por transferencia bancaria NO LLEVA COSTES ADICIONALES
Elección de pago por tarjeta LLEVA UN COSTE ADICIONAL DE UN 3 % CON RESPECTO AL PRECIO
Elección de pago por Paypal LLEVA UN COSTE ADICIONAL DE UN 7 % CON RESPECTO AL PRECIO
COMUNICACION
Si tiena alguna duda estamos a su disposición en:
Tel. 980 032 337 - 695 388 368 - 692 242 285
Email: info@alfareriarosa.com
It may interest you
OFFER: Traditional finish "Rosa" wood-burning oven
OFFER in a 90 and 95cm oven. Glass top cast iron door. Gift of thermometer and paella…
Buy
Elevated Grill
Lifting grill by means of a chain system with Pereruela refractory clay plates in…
Buy
Insert your Name:
Email:
Send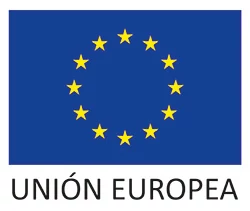 European Regional Development Fund
A way to make Europe
Alfarería Rosa S.L. has been a beneficiary of the European Regional Development Fund whose objective is to improve the competitiveness of SMEs and thanks to which an Internationalization Plan has been launched in order to improve its competitive position abroad during the year 2017. For this it has been supported by the XPANDE Program of the Chamber of Commerce of Zamora.
Remove product
Do you want to remove this product from the shopping cart?