Iron Base for Oven
Ref. Base_Desmont
Removable base for wood-fired oven made of iron with an easy placement.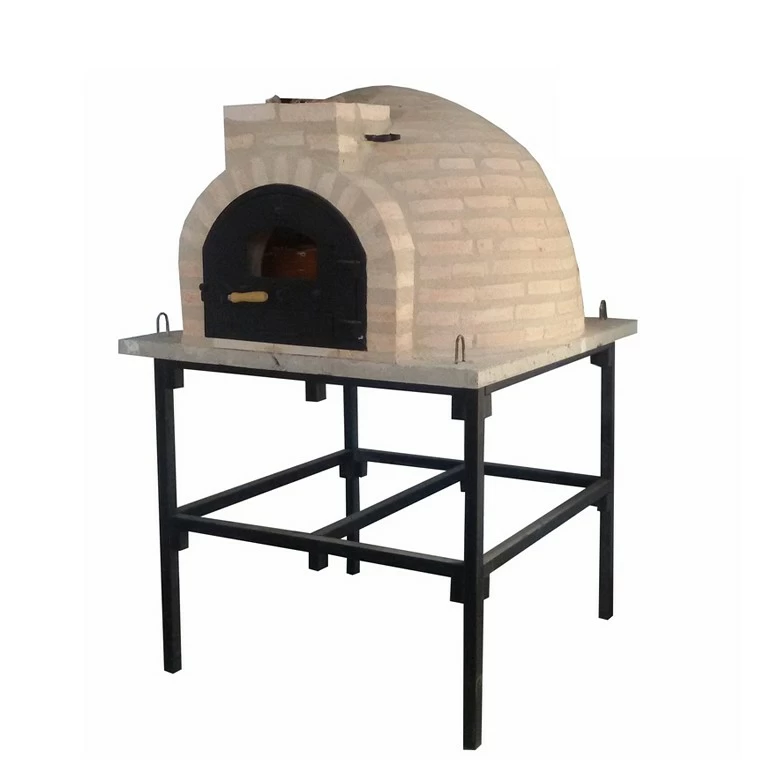 DESCRIPTION.
We present you a base or support for your clay oven easy to place and very resistant.
This base is made with iron very resistant to the high weight of our clay ovens
Rosa Pottery Workshop uses resistant materials in its composition and the measurements make it ideal for oven bases of 110x110cm and 120x120cm
MEASUREMENTS.
The measurements of this base are 4 cm thick and have a width of 108 cm x 100 cm in height.
ADDITIONALLY
ALL ACCESSORIES ARE GUARANTEED AND CARE FOR QUALITY AND AESTHETICS.See more at: http://www.alfareriarosa.com/detalleArticulo.asp?A=201#sthash.tOSb7ncX.dpuf SHIPPING TO DESTINATION (it does not include placement on site, that is, a mechanical means is needed to install the oven due to the approximate weight of 1000 kg that varies more or less depending on the oven) VALID ONLY IN SPAIN MAINLAND, CONSULT IN THE CASE OF ISLANDS
PAYMENTS AND PURCHASES THROUGH OUR WEB PAGE:
The choice of payment by bank transfer DOES NOT TAKE ADDITIONAL COSTS
The choice of payment by card CARRIES AN ADDITIONAL COST OF 3% REGARDING THE PRICE
The choice of payment by Paypal TAKES ADDITIONAL COST OF 7% REGARDING THE PRICE
CONTACT
If you have any questions we are available at:
Email: info@alfareriarosa.com
Insert your Name:
Email:
Send