Horno de leña patentado por Alfarería Rosa de Calor Envolvente
News
Alfarería Rosa ha patentado el horno de calor envolvente con número de patente  U-201530902 y testado durante más de 12 meses hasta obtener la excelencia. Desde 2015 hasta el día de hoy, más de 800 clientes con una máxima satisfacción disponen de este modelo de horno de barro de calor envolvente
Disponemos de distintas medidas, acabados y complementos que hacen que se utilice tanto en uso industrial como particular.
No dude en consultarnos, estaremos encantados de ayudarle
695 388 368 - 692 242 285 - 980 051 023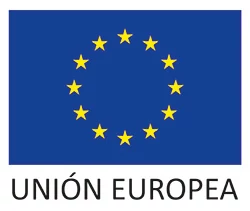 European Regional Development Fund
A way to make Europe
Alfarería Rosa S.L. has been a beneficiary of the European Regional Development Fund whose objective is to improve the competitiveness of SMEs and thanks to which an Internationalization Plan has been launched in order to improve its competitive position abroad during the year 2017. For this it has been supported by the XPANDE Program of the Chamber of Commerce of Zamora.
Remove product
Do you want to remove this product from the shopping cart?