Salmón al horno
Ingredients:
5 lomos de salmón

2 cebollas enteras no muy grandes

5 dientes de ajo

Un chorro de aceite de oliva

Un chorro de vino blanco

Sal y perejil
Preparation of the recipe:
Cortamos las patatas, las cebollas y los ajos en láminas finas y las colocamos en la bandeja del horno con un poco de sal.
A continuación colocamos los lomos de salmón, una pizca de sal, el chorro de aceite de oliva y el de vino blanco y dejamos hornear unos 40 minutos.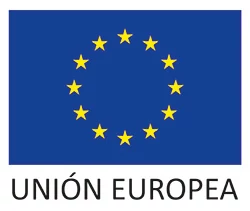 European Regional Development Fund
A way to make Europe
Alfarería Rosa S.L. has been a beneficiary of the European Regional Development Fund whose objective is to improve the competitiveness of SMEs and thanks to which an Internationalization Plan has been launched in order to improve its competitive position abroad during the year 2017. For this it has been supported by the XPANDE Program of the Chamber of Commerce of Zamora.
Remove product
Do you want to remove this product from the shopping cart?