Pan casero en horno de leña
Ingredients:
1 kilo de harina de trigo

50 gramos de levadura fresca

2 cucharadas soperas de sal

Agua templada, la que admita.
Preparation of the recipe:
Mezcla la harina con la levadura y la sal y vete añadiéndole el agua poco a poco mientras amasas hasta que no se pegue en las manos.
Hacemos una bola y tapamos con un paño durante un par de horas en un lugar que no sea muy fresco.
Pasado ese tiempo amasamos en la forma deseada y ponemos en el horno con un poco de agua para hidratar la masa.
En media hora o 40 minutos tendrás listo el pan.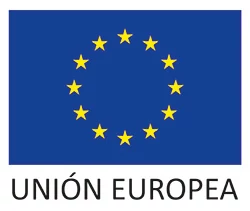 European Regional Development Fund
A way to make Europe
Alfarería Rosa S.L. has been a beneficiary of the European Regional Development Fund whose objective is to improve the competitiveness of SMEs and thanks to which an Internationalization Plan has been launched in order to improve its competitive position abroad during the year 2017. For this it has been supported by the XPANDE Program of the Chamber of Commerce of Zamora.
Remove product
Do you want to remove this product from the shopping cart?