Cocido al horno de leña
Ingredients:
3 puñados de garbanzos (previamente ablandados desde la noche anterior en agua con sal)

1 trozo de tocino

1 trozo de carne de morcillo

1 chorizo fresco pequeño

1 muslo de gallina

1 hueso de jamón

1 hueso de cerda

1 par de patatas

2 zanahorias
Preparation of the recipe:
Añadimos todos los ingredientes en el puchero de barro y lo ponemos a cocer en el horno de leña durante 4 ó 5 horas, desgrasando y añadiendo agua de vez en cuando.
Pasado ese tiempo retiramos todo menos los garbanzos, que dejaremos otro par de horas más en el horno.
Después simplemente tenemos que colar el caldo y cocerlo aparte con unos fideos y servir si se quiere acompañado de verdura (berza o repollo).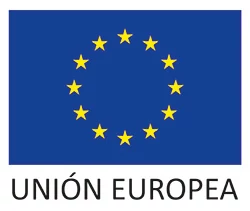 European Regional Development Fund
A way to make Europe
Alfarería Rosa S.L. has been a beneficiary of the European Regional Development Fund whose objective is to improve the competitiveness of SMEs and thanks to which an Internationalization Plan has been launched in order to improve its competitive position abroad during the year 2017. For this it has been supported by the XPANDE Program of the Chamber of Commerce of Zamora.
Remove product
Do you want to remove this product from the shopping cart?