Cochinillo Asado en horno de leña
Ingredients:
1 cochinillo de 4 ó 5 kg

250 gramos de manteca

5 dientes de ajo

Un vaso y medio de agua

4 ó 5 hojas de laurel

Sal al gusto
Preparation of the recipe:
Preparamos la bandeja el horno con un par de cazuelas de barro boca abajo y rellenamos la bandeja con el vaso y medio de agua. A continuación ponemos las hojas de laurel y los dientes de ajo con la piel.
El cochinillo lo preparamos salándolo al gusto y echándole con una brocha la manteca.
Lo colocamos encima de las bandejas de barro con la piel hacia arriba para que no toque el agua y lo ponemos en el horno, previamente caliente.
Debe estar en cocción unas 2 horas, dándole la vuelta de vez en cuando y mojándolo con la salsa que se va formando. Si hace falta se va añadiendo más agua. Reservamos los 20 últimos minutos a la parte de la piel para que quede crujiente.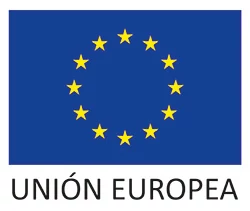 European Regional Development Fund
A way to make Europe
Alfarería Rosa S.L. has been a beneficiary of the European Regional Development Fund whose objective is to improve the competitiveness of SMEs and thanks to which an Internationalization Plan has been launched in order to improve its competitive position abroad during the year 2017. For this it has been supported by the XPANDE Program of the Chamber of Commerce of Zamora.
Remove product
Do you want to remove this product from the shopping cart?