Offer Set 85 cm
Ref. OFER_Nº4
Offer composed by: -Oven 85 cm –Superior cast iron door without glas -4 tools baker's peels -Thermometer –Draught with iron cast regulator Gift of 2 clay pots.
CHARACTERISTICS OF THE OFFER OF THE SET 85cm

This offer is composed of a wood-fired oven made with Pereruela refractory clay by Rosa Pottery Workshop measuring 85 cm outside and 75 cm inside.

COMPONENTS:

This great offer of the Set 85 cm is composed by:

- Refractory clay oven of 85 cm of maximum quality made with refractory clay from Pereruela.

- extra cast iron door.

- Draught or chimney with iron cast regulator for exhaust stack.

- Set of baker's peels (4 tools) consisting of hook,, fire rake, fire shovel and wooden shovel with triangular grip to prevent heat circulation. The tools have anti-heat paint for good fire.

- Copper Thermometer of 500ºC with protector of doublé sheath measuring 200 or 300 mm (choose one).



YOU ALSO HAVE THE OPTION TO BUY THE SET + REFRACTORY CLAY (KAOLIN) WHICH IS THE ONLY REFRACTORY MATERIAL THAT YOU CAN NOT FIND IN MATERIALS. (This White clay or kaolin is used to coat the oven and maintain the temperature longer time with less consumption of firewood).

PRICES INCLUDE THE VAT + SHIPPING + SHIPPING INSURANCE UNTIL DESTINATION

We have:
PERSONALIZED ADVICE BOTH IN ASSEMBLY AND POSTERIOR USE
ASSEMBLY DRAWING STEP BY STEP
ADVICE FOR THE FIRST USES
TWO RECIPE BOOKs
ADVICE ON HOW TO PLACE THE THERMOMETER
SHIPPING TO YOUR ADDRESS
SHIPPING INSURANCE
ROSA POTTERY WORKSHOP GUARANTEE
ALL INCLUDED
PAYMENTS AND PURCHASES THROUGH OUR WEB PAGE:
Choice of payment by bank transfer DOES NOT TAKE ADDITIONAL COSTS
Choice of payment by card CARRIES AN ADDITIONAL COST OF 3% REGARDING THE PRICE
Choice of payment by Paypal TAKES ADDITIONAL COST OF 4% REGARDING THE PRICE
CONTACT

If you have any questions we are available at:
Tel. 980 051 023 - 695 388 368 - 692 242 285
Email: info@alfareriarosa.com 
It may interest you
Oval-Shaped Roaster Clay Pot Suckling Pig
Piece made with Pereruela clay. The special strips stand out to prevent the meat…
Buy
Special Gloves
Ideal accessory for the risk-free handling of the Wood-fired and clay oven.
Buy
Traditional Pan
Traditional piece with lid, of large height and therefore of good use, for cooking…
Buy
Insert your Name:
Email:
Send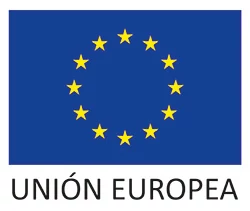 European Regional Development Fund
A way to make Europe
Alfarería Rosa S.L. has been a beneficiary of the European Regional Development Fund whose objective is to improve the competitiveness of SMEs and thanks to which an Internationalization Plan has been launched in order to improve its competitive position abroad during the year 2017. For this it has been supported by the XPANDE Program of the Chamber of Commerce of Zamora.
Remove product
Do you want to remove this product from the shopping cart?