Offer Set 80
Ref. OFER_80
Offer of a Set consisting of 80 cm oven, cast iron door, equipment, Baker's peels and thermometer.
FEATURES OF THE OFFER

The offer of SET 80cm is composed of:
High quality Oven with high kaolin content measuring 80cm (outside measurement, useful gap 10 cm less).
Extra iron cast door, superior cast door or superior iron cast door with glass (according to customer's choice).
Draught or chimney
Set of 4 Baker's peles with triangular grip ( Baker's peel for bread or pizza, fire rake, fire shovel and hook) 
Thermometer of 500ºC with 200 or 300 mm sheath to choose by the customer (We also have 400 and 500mm sheaths. You can consult us the price of each one)
Apart from the discount in the price 35cm OVAL CLAY POT GIFT 

THE PRICE OF THE OVENS INCLUDES IN THE PRICE SHIPPING + INSURANCE + VAT

WE ALSO INCLUDE


Assembly drawing step by step
2 Recipe books
Use tips
Tips for using the clay pots
CONTACT

If you have any questions we are available at:
Tel. 980 051 023 - 695 388 368 - 692 242 285
Email: info@alfareriarosa.com
It may interest you
Insulation Fibre
Insulation fibre resistant to 1200ºC with a density of 96 Kg / m3 and a thickness…
Buy
Refractory Clay
Bag of refractory clay "CAOLIN" ideal to isolate the oven both on the outside and…
Buy
Chimney Tube
Vitrified steel tube in brilliant black color, it is ideal to join to the oven's…
Buy
Insert your Name:
Email:
Send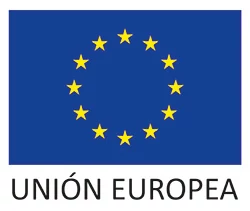 European Regional Development Fund
A way to make Europe
Alfarería Rosa S.L. has been a beneficiary of the European Regional Development Fund whose objective is to improve the competitiveness of SMEs and thanks to which an Internationalization Plan has been launched in order to improve its competitive position abroad during the year 2017. For this it has been supported by the XPANDE Program of the Chamber of Commerce of Zamora.
Remove product
Do you want to remove this product from the shopping cart?