Offer Set 70cm
Ref. OFER_70
COMPOSED BY: • 70cm OVEN • EXTRA CAST IRON DOOR • 4 TOOLS BAKER'S PEELS • THERMOMETER
¡¡¡¡ OFFER SET 70cm!!!!

We put at the disposal of all our customers only this month a set of oven with a measure of 75cm (outer diameter, useful hollow 65-67cm) composed of:


High quality Oven with high kaolin content measuring 75cm (outside measurement, useful gap 60-62 cm).
Extra iron cast door with rotating visor to see oven's interior, improved air intake regulator in the form of holes, hole for thermometer and wooden.
Draught or chimney that can be chosen with frontal regulator
Set of 4 tools of baker's peles with triangular grip ( Baker's peel for bread or pizza, fire rake, fire shovel and hook).
Termometro de 500ºC con vaina de 200 o 300 mm a elegir por el cliente (Tambien disponemos de vainas más largas de 400 o 500mm consultenós). Thermometer of 500ºC with 200 or 300 mm sheath to choose by the customer (We also have longer sheaths measuring 400 or 500mm. Consult us).

YOU CAN ALSO BUY THE REFRACTORY CLAY "PURE KAOLIN" TO INSULATE THE OVEN BOTH IN BASE AND DOME AT THE TOKEN PRICE OF 50 €.

THIS PRICE INCLUDES SHIPPING + INSURANCE + VAT

The following is also included:
Assembly drawing step by step
simple assembly summary
Recipe books
Use tips
Tips for using the clay pots
Additional information.

PAYMENTS AND PURCHASES THROUGH OUR WEB PAGE:


Choice of payment by bank transfer DOES NOT TAKE ADDITIONAL COSTS
Choice of payment by card CARRIES AN ADDITIONAL COST OF 3% REGARDING THE PRICE
Choice of payment by Paypal TAKES ADDITIONAL COST OF 7% REGARDING THE PRICE

CONTACT

If you have any questions we are available at:
Tel. 980 032 337 - 695 388 368 - 692 242 285
Email: info@alfareriarosa.com

Artisan Registry Number:

49-I-79 ROBERTO PUENTE REDONDO
49-I-83 ROSA Mª REDONDO GAMON
It may interest you
Baker's Peels
Great assortment of Baker's Peels very useful for the clay or Wood-fired ovens of…
Buy
Refractory Clay
Bag of refractory clay "CAOLIN" ideal to isolate the oven both on the outside and…
Buy
Oval-Shaped Roaster Clay Pot Suckling Pig
Piece made with Pereruela clay. The special strips stand out to prevent the meat…
Buy
Insert your Name:
Email:
Send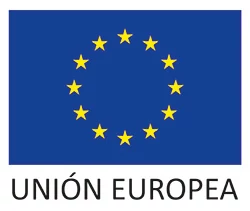 European Regional Development Fund
A way to make Europe
Alfarería Rosa S.L. has been a beneficiary of the European Regional Development Fund whose objective is to improve the competitiveness of SMEs and thanks to which an Internationalization Plan has been launched in order to improve its competitive position abroad during the year 2017. For this it has been supported by the XPANDE Program of the Chamber of Commerce of Zamora.
Remove product
Do you want to remove this product from the shopping cart?