MODEL 2
Ref. LOWCOST_2
Oven finished inf refractory brick measuring 90 and 95cm with rectangular-shaped iron / forged door.
CHARACTERISTICS
Refractory clay oven in one piece refractory available in two sizes (ONLY ONE UNIT OF EACH IS AVAILABLE):
Outside measurement of 95 / 98 cm and with a useful interior of 85 / 88 cm. Its capacity is for 14-15 diners (almost two and a half suckling lambs)
90 cm outside measurement and with a useful interior of 80 cm. Its capacity is for 10-12 diners (2 suckling lambs)
The final cover is in artisan clay refractory brick with maximum insulation and rectangular-shape iron / forged door.
Draught with a regulator of 13 cm.
The concrete base is 120 x120 cm and has anchors for its placement.
INCLUDED IN THE PRICE
AS OUR GIFT WE INCLUDE A THERMOMETER VALUED € 45 (With double copper sheath and 500º)
2 Recipe Books
First-use Tips
Shipping and Insurance
VAT
CONTACT
If you have any questions we are available at:
Email: info@alfareriarosa.com
Insert your Name:
Email:
Send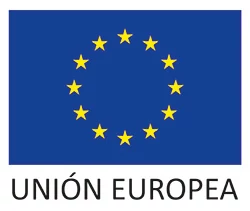 European Regional Development Fund
A way to make Europe
Alfarería Rosa S.L. has been a beneficiary of the European Regional Development Fund whose objective is to improve the competitiveness of SMEs and thanks to which an Internationalization Plan has been launched in order to improve its competitive position abroad during the year 2017. For this it has been supported by the XPANDE Program of the Chamber of Commerce of Zamora.
Remove product
Do you want to remove this product from the shopping cart?