Juego de Palas
Ref. PALAS
JUEGO DE 4 UTILES PARA MANEJO DE HORNO - PALA DE MADERA ; meter pan, pizza, cazuelas......... - GANCHO ; sacar cazuelas , mover leña.... - HURGANERO ; remover la leña y colocar brasas - BADIL/ RECOGEDOR ; recoger brasas .... PINTURA ANTI-CALORICA
CARACTERISTICAS
El lote de 4 utiles esta compuesto por:
PALA DE MADERA. Este utensilio es ideal para utilizar en un horno de leña, es muy útil para meter el pan, la pizza o nuestra gran variedad de postres que podemos hacer el el horno de leña.
 Todos los útiles llevan pintura antçcalórica para una mayor resitencia al fuego.
MEDIDAS y CARACTERISTICAS.
Pala con mango de madera. LARGO TOTAL.-116cm ANCHO DE PALA.-20cm LARGO DE PALA 25cm
Gancho para sacar las cazuelas.- LARGO TOTAL.- 120 cm
Hurganero para remover brasas.- LARGO TOTAL 120cm
Pala recogedora.- LARGO TOTAL.-120cm ANCHO DE PALA.-20cm LARGO DE PALA 25cm
Disponen de agarre triangular para un agarre mas cómodo y lo que es muy importante impide la circulación del calor.
Pintadas con pintura resitente a altas temperaturas.
LAS MEDIDAS SON APROXIMADAS, PUDIENDO EXISTIR DIFERENCIAS DE MILIMETROS.
COMUNICACION
Si tiena alguna duda estamos a su disposición en:
Tel. 980 051 023 - 695388368 - 692 242 285
Email: info@alfareriarosa.com
It may interest you
Palas de Madera
Buy
Termómetro
Buy
Guantes Especiales
Buy
Insert your Name:
Email:
Send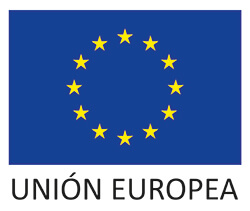 European Regional Development Fund
A way to make Europe
Alfarería Rosa S.L. has been a beneficiary of the European Regional Development Fund whose objective is to improve the competitiveness of SMEs and thanks to which an Internationalization Plan has been launched in order to improve its competitive position abroad during the year 2017. For this it has been supported by the XPANDE Program of the Chamber of Commerce of Zamora.
Remove product
Do you want to remove this product from the shopping cart?