Clay Tiles
Ref. BALDO
Tiles made with refractory clay from Pereruela.
CHARACTERISTICS
Tiles made with refractory clay from Pereruela as well as all pieces of pots and wood-fired ovens from our pottery workshop.
MEASUREMENTS
We have two measurements at your disposal:
SHIPPING IS NOT INCLUDED, PLEASE ASK
CONTACT
If you have any questions we are available at:
Email: info@alfareriarosa.com
Insert your Name:
Email:
Send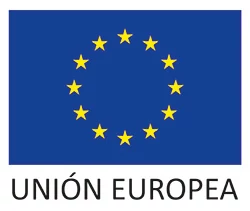 European Regional Development Fund
A way to make Europe
Alfarería Rosa S.L. has been a beneficiary of the European Regional Development Fund whose objective is to improve the competitiveness of SMEs and thanks to which an Internationalization Plan has been launched in order to improve its competitive position abroad during the year 2017. For this it has been supported by the XPANDE Program of the Chamber of Commerce of Zamora.
Remove product
Do you want to remove this product from the shopping cart?