Baldosas de Barro
Ref. BALDO
Baldosas realizadas con barro refractario de Pereruela.
CARACTERISTICAS
Baldosas realizadas con barro refractario de Pereruela al igual que todas las piezas de cazuelas y hornos de leña de nuestra Alfareria.
MEDIDAS
Disponemos de dos medidas a su disposición:
PORTES SIN INCLUIR, CONSULTAR
COMUNICACION
Si tiena alguna duda estamos a su disposición en:
Tel. 980 051 023 - 695 388 368 - 692 242 285
Email: info@alfareriarosa.com
Insert your Name:
Email:
Send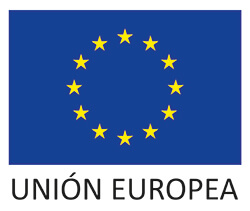 European Regional Development Fund
A way to make Europe
Alfarería Rosa S.L. has been a beneficiary of the European Regional Development Fund whose objective is to improve the competitiveness of SMEs and thanks to which an Internationalization Plan has been launched in order to improve its competitive position abroad during the year 2017. For this it has been supported by the XPANDE Program of the Chamber of Commerce of Zamora.
Remove product
Do you want to remove this product from the shopping cart?